You could have a field day with improving the property that you have. If you want to make it look better and more appealing to look at for potential customers and clients to take interest in, then you should think about improvement. They aren't that expensive to do. So, based on diynetwork, here are more tips for you!
Try some low-maintenance landscaping
Anything with flowers and anything green will look pretty, as long as they were groomed to look pretty. When you decide to go to a garden center so you could buy your plants, you need to be smart about which plants you should buy. Go for plants that are drought-tolerant and wouldn't need so much water and attention. You get to save more money that way, you see.
Water-filtration equals no more bottled water
Having a filtration system could do wonders for your budget. Since you would have the water right at your house to drink, there would be no more need to go to the groceries and getting bottled water all the time. It's a very smart addition, not to mention inexpensive. Homebuyers love this kind of luxury.
The home must have improved air quality
Those carpets that you have may have some allergens hiding in it that's causing the air in the house to be bad. Have a professional look at that or better yet, just get rid of it and have your floor be tiles with environmental-friendly products. Having hard floors is easier to take care of and clean all the time and they don't collect or hold any odors. If you give your home this much more modern look then it would look attractive to your potential buyers. Most like it if the house looks clean AND easy to clean.
Get rid of that popcorn ceiling
Maybe that kind of look would work for some but most of the time, it just gives off an old look that will not really appeal to some buyers that you should be trying to woo. Clean that up, get rid of it and then paint over it. A lot of things can be a turn off for clients and one of them just happens to be popcorn ceilings.
Take care of your lawn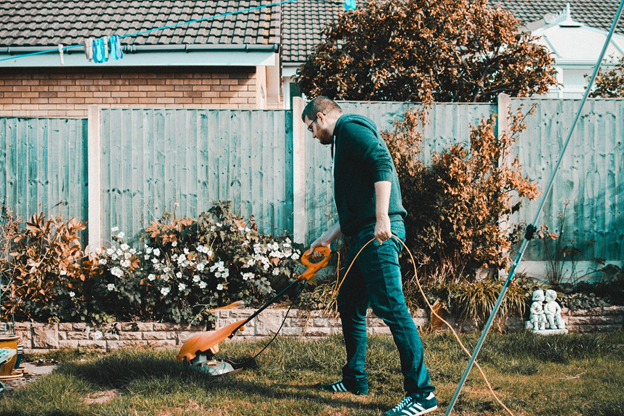 You don't even have to do this yourself. It's easier and cheaper to just hire a lawn service company to get rid of those oversized bushes and patchy lawns. Those can draw a lot of deadpans from buyers so you make sure that they look well taken care of. Nothing is better than getting them interested by giving a first impression of the whole property. And the lawn is the best at giving a first impression.
You could seriously have some fun if you decide to do all the maintenance yourself. If you have the time for it, then maybe do a little bit of gardening. That's always fun and relaxing. It takes the stress off your shoulders.